ALFREDO brings home coolness and enhances the italian style.
A simple and useful idea that allows to savor each drink at its ideal temperature, keeping the bottle dry and highlighting its label.
ALFREDO is the ultimate and practical bottle cooler of MAMMAMIA.
It doesn't need ice, water neither electric power, just insert a freezing cushion in the chassis.
One simple action and the pleasure is yours.
Value your tastes. The label is must for wine lovers!
No need of ice, water or electric power
Available in many different colors
Keep cool your wine, vodka, champagne, in every circumstance

Open the chassis with eased pull down sliding.
Place the gel pack included in the box just after removing it from the freezer.
Close the chassis.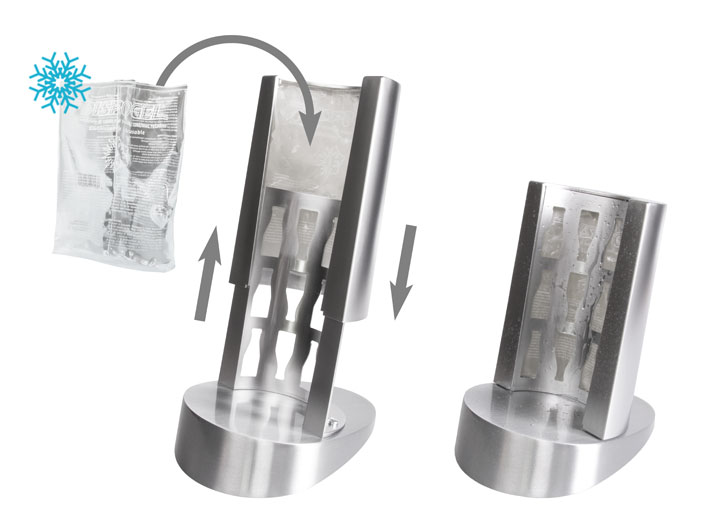 It doesn't require the preparation and consumption of ice


It doesn't drip or wet


Integral exposure of the label and the bottle


It mantains temperature for 90-120 minutes at 5° C-7° C under normal conditions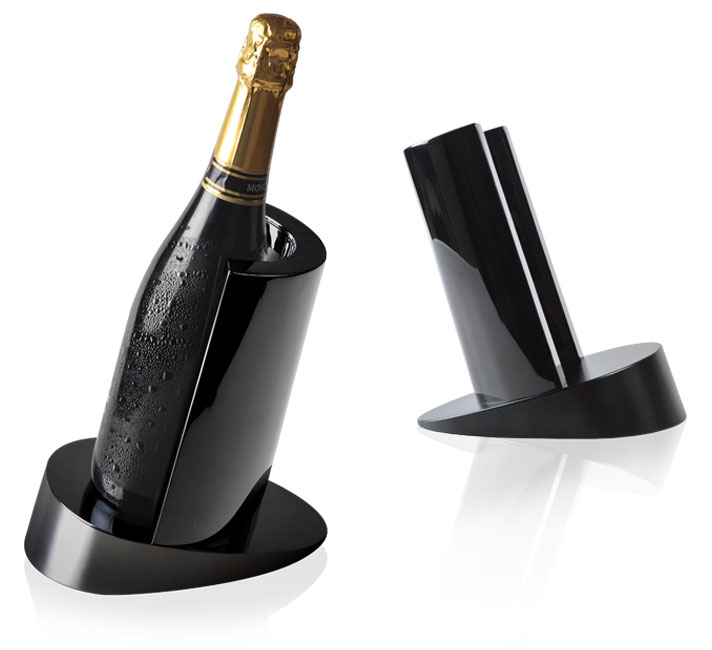 CHASSIS
COOLING GEL PACK
ANTI-SCRATCH BAG