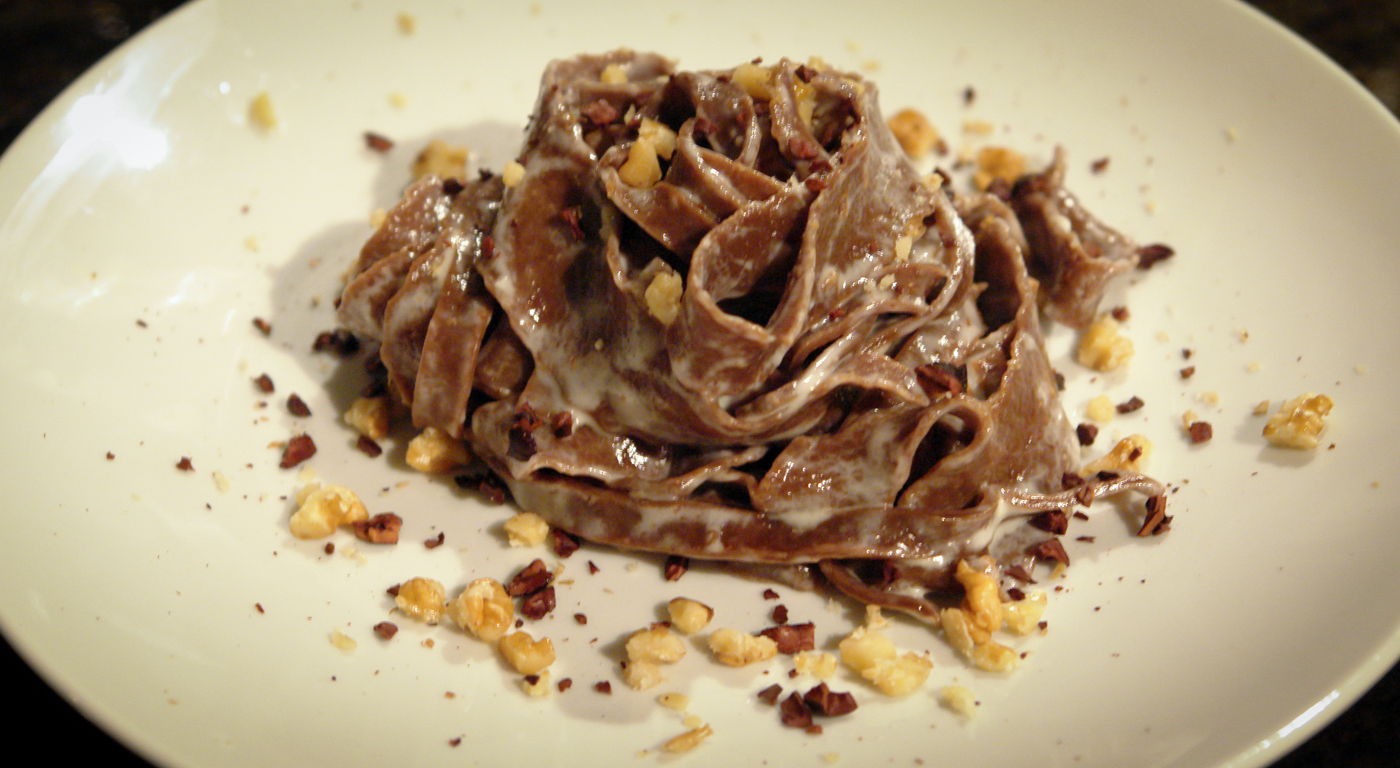 Ingredients:
400 gr. of tagliatelle
200 gr. of gorgonzola cheese
150 gr. of unshelled and cleaned walnuts
100 ml. of milk
Salt and pepper to taste
Photo credits: www.soulkitchen.it
Preparation:
Prepare cocoa dough, adding 3 eggs to taste.
Once the dough has been set aside and the tagliatelle have been made with BIG MAMA, prepare the condiment for your pasta.
Pour milk into casserole and add gorgonzola. Melt at low heat.
Add walnuts that have been crushed in a mortar, ground pepper and salt to taste.
Boil cocoa tagliatelle in abundant salted water and drain them al dente.
Season with prepared mixture and dilute (if necessary) with some of the water they were boiled in.
Serve cocoa tagliatelle with gorgonzola and walnut sauce.
Bon appétit!