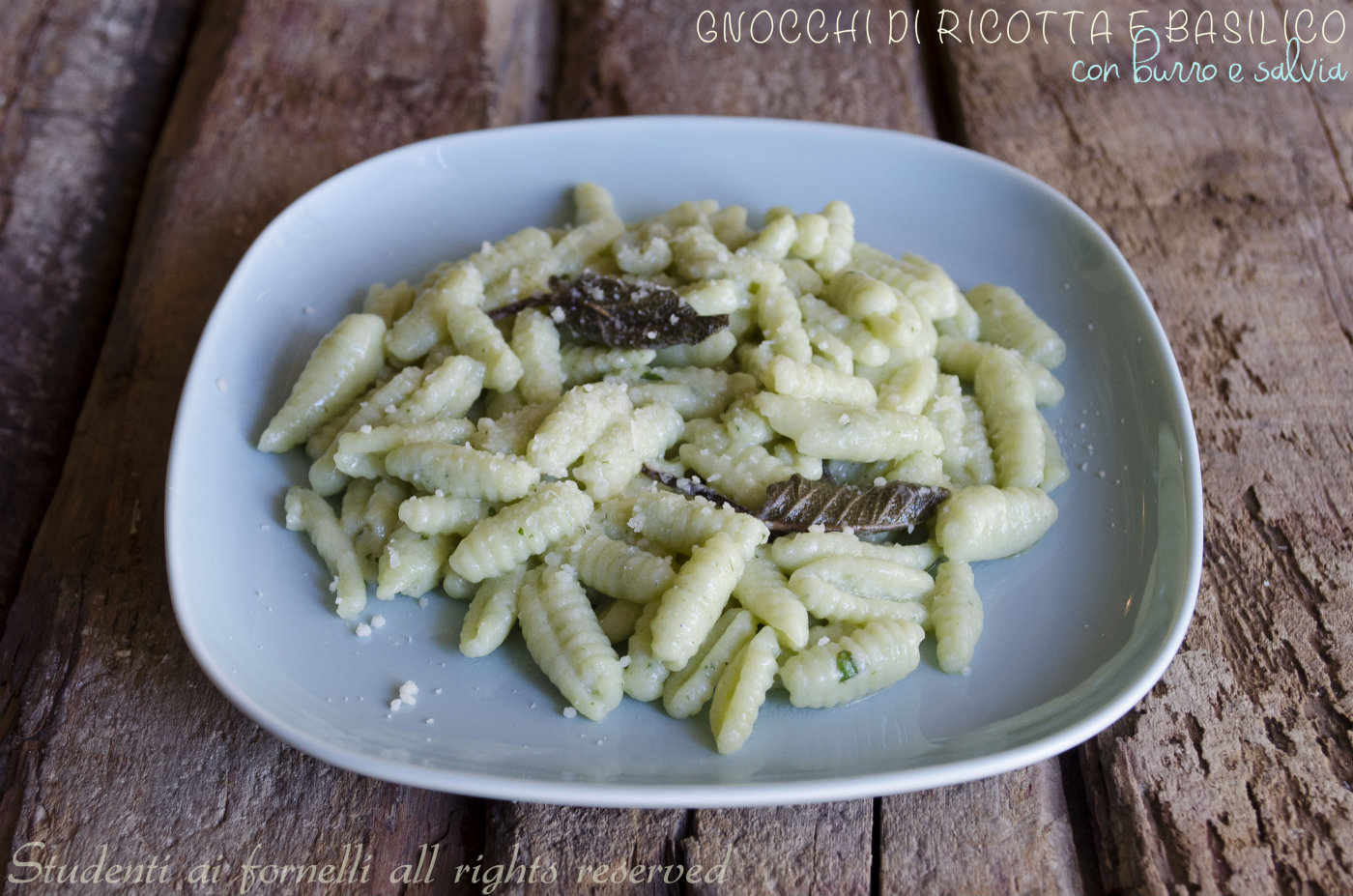 Ingredients:
400 g of ricotta (soft white italian cheese)
200 g of wheat flour
100 g of parmisan cheese
7-8  basil leaves 
Salt to taste
…seasoning:
5-6 sage leaves
80 g of butter
Straight from Studenti ai fornelli:
"Gli gnocchi di ricotta e basilico sono un'alternativa più leggera e gustosa dei classici gnocchi di patate. La ricetta, infatti, non prevede patate nell'impasto ma ricotta come ingrediente principale, oltre a del basilico fresco e parmigiano, ideali per chi ha difficoltà a mangiare la ricotta (nell'impasto non si sente, cosa non ci si inventa per i più piccini o per chi fa capricci a tavola).
Questi gnocchi di ricotta sono molto versatili, possono essere conditi semplicemente con burro e salvia oppure con un sughetto di pomodorini freschi."
Potato dumplings with ricotta and basil seasoned with sage and butter…
Simple and Tasty 
HERE you can find this great recipe by Studenti ai Fornelli!
Some pics from GialloZafferano blog..