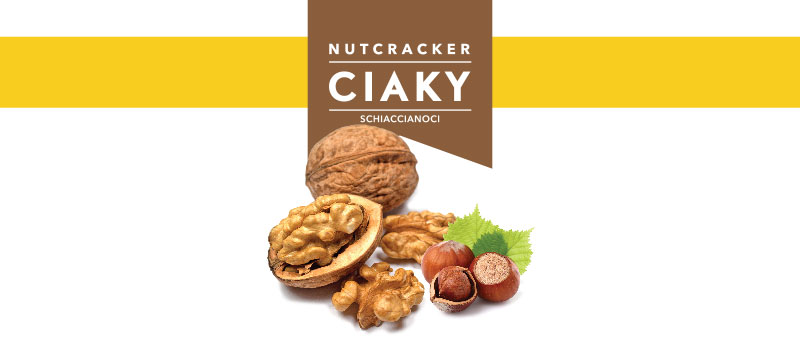 CIAKY is the nutcracker from the MAMMAMIA Kitchen line that breaks the nut without shattering it.
It has both an elegant and smart design that remembers a reliable claw that opens walnuts, hazelnuts and almonds without any strain, thanks to a new system called "planetario" which transforms a small pressure in a strong power cutting the nutshell literally in two pieces.
CIAKY is equipped with a system of gears that transforms the slight pressure exerted on the handles in a ten times stronger grip between his teeth. A controlled force that, thanks to a correct positioning of the nut, ensures a clean break of the shell without crumbs and pieces.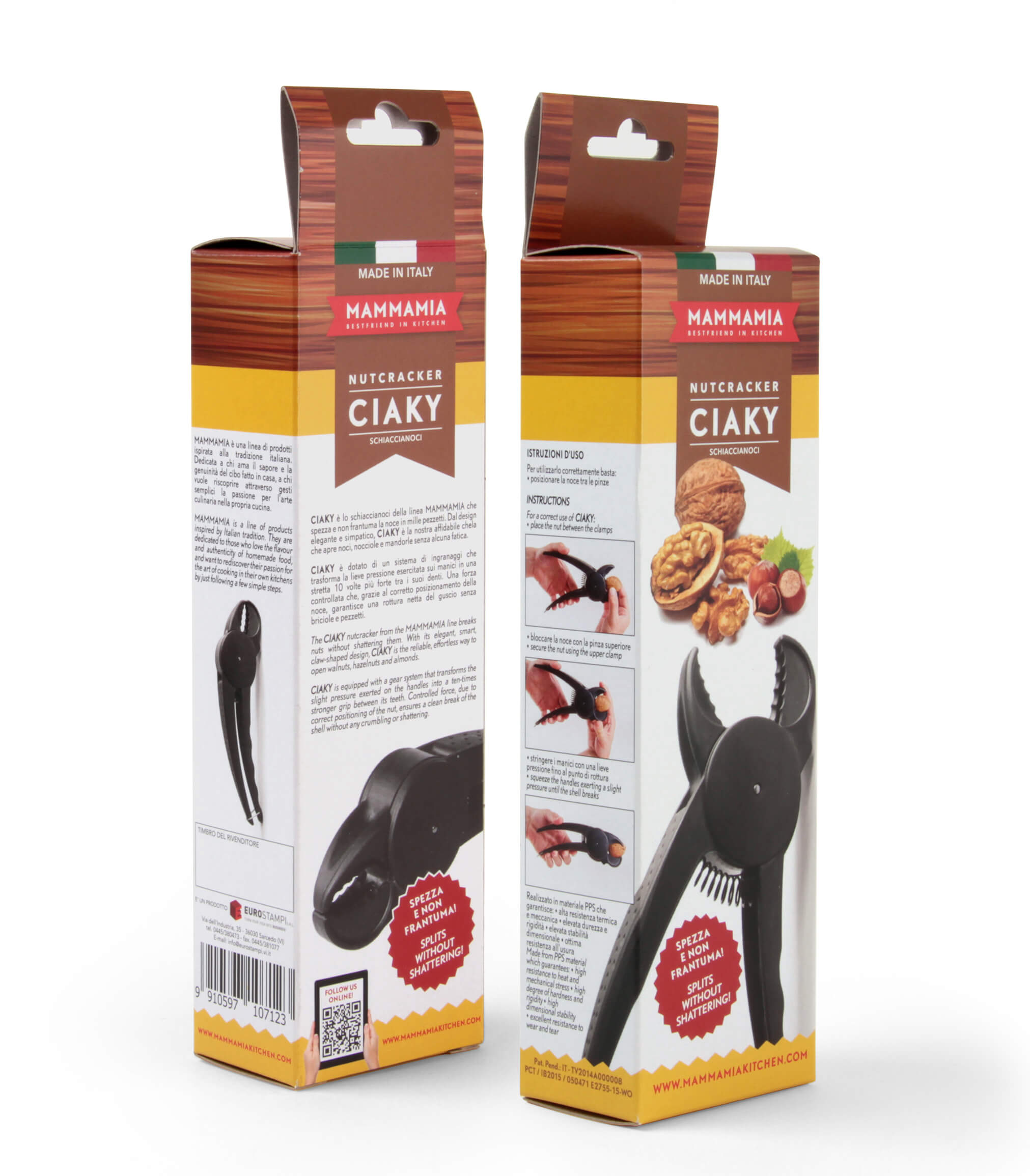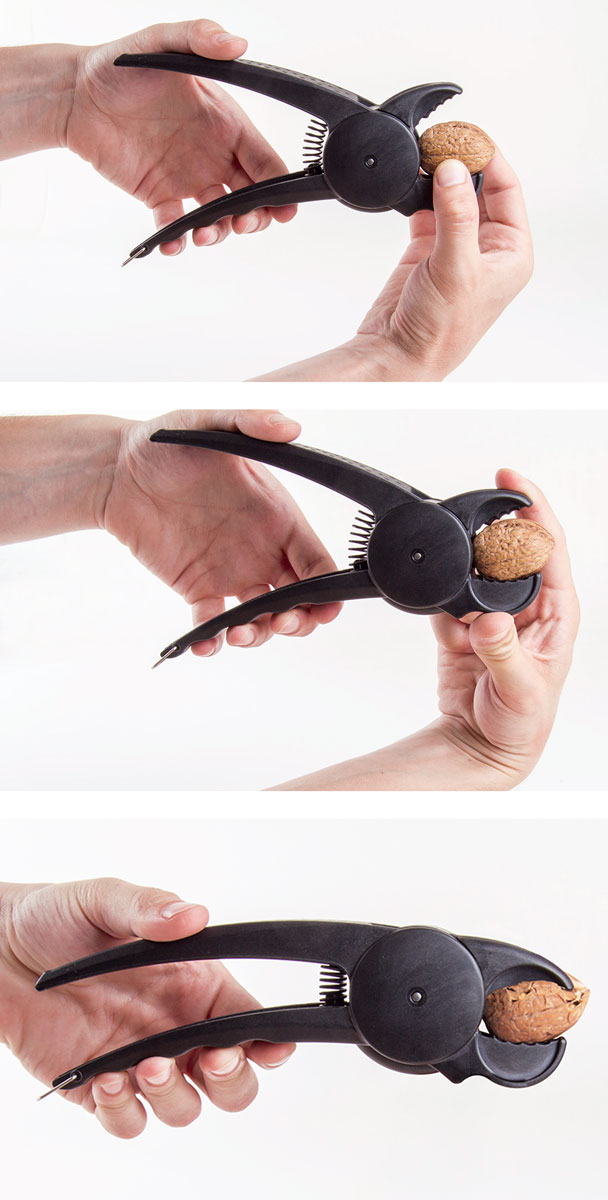 For a correct use of CIAKY:
• place the nut between the clamps
• lock the nut with the upper clamp
• squeeze the handles with a slight pressure to the point of rupture
Made with PPS material that warrants:
• high heat and mechanics resistance
• high hardness and rigidity
• high dimensional stability
• excellent wear resistance
Available in our store, NOW
only for 24,90 €
more info:
sales@mammamiakitchen.com