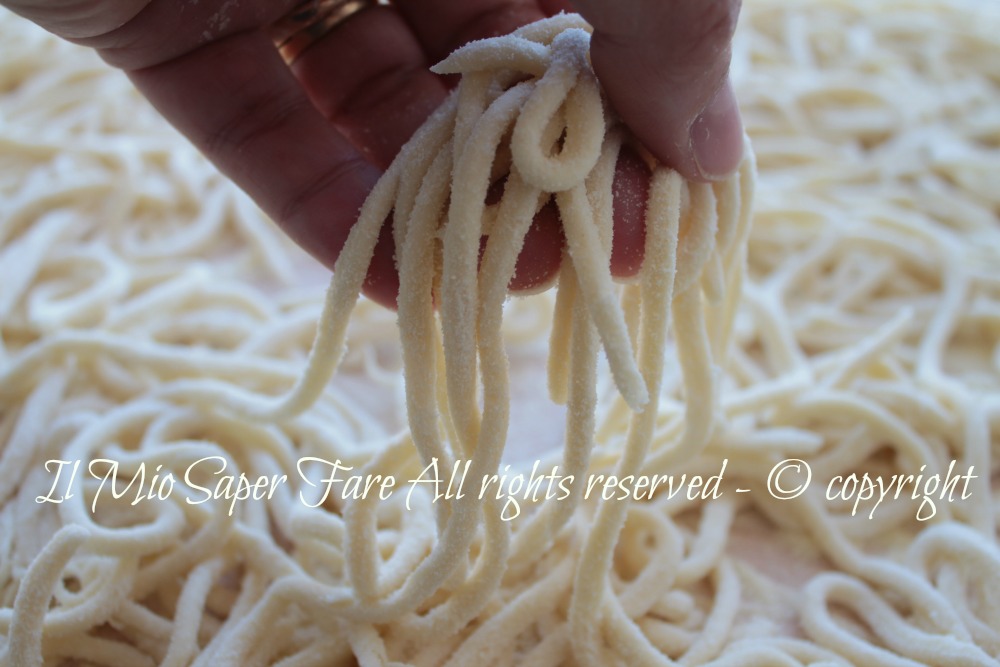 Ingredients:
350 g of wheat flour
Water to taste
6 slices of garlic
5 tbsp of extra virgin olive oil
Chili pepper to taste
Salt to taste
800 ml of tomatoes
1 tbsp of vinegar
1 or 2 tbsp of white wine
A pinch of sugar
Straight from Il Mio Saper Fare:
"Pici all'aglione: una tipica ricetta toscana molto semplice e facile da realizzare. I pici  sono un tipo di pasta fresca fatta a mano, si lavora strofinando tra le mani un piccolo pezzetto di pasta sino a farlo diventare uno spaghetto lungo e non troppo sottile. Questo procedimento prende il nome di "appiciare".
Io non sono toscana e sono convinta che non avrei saputo appiciare nel modo giusto ed è per questo che mi sono avvalsa della macchinetta per pasta Mammamia; in poco tempo ho preparato pici per 4 persone 
 Il condimento giusto per i pici è un sugo di pomodoro insaporito con aglio, ed ecco i famosi pici all'aglione! Una ricetta facile, con ingredienti semplici ed economici che la rendono sana e genuina."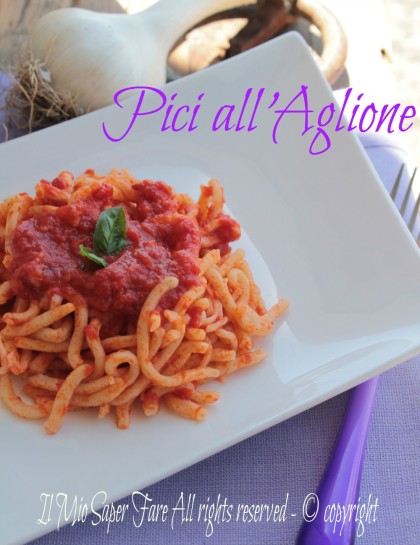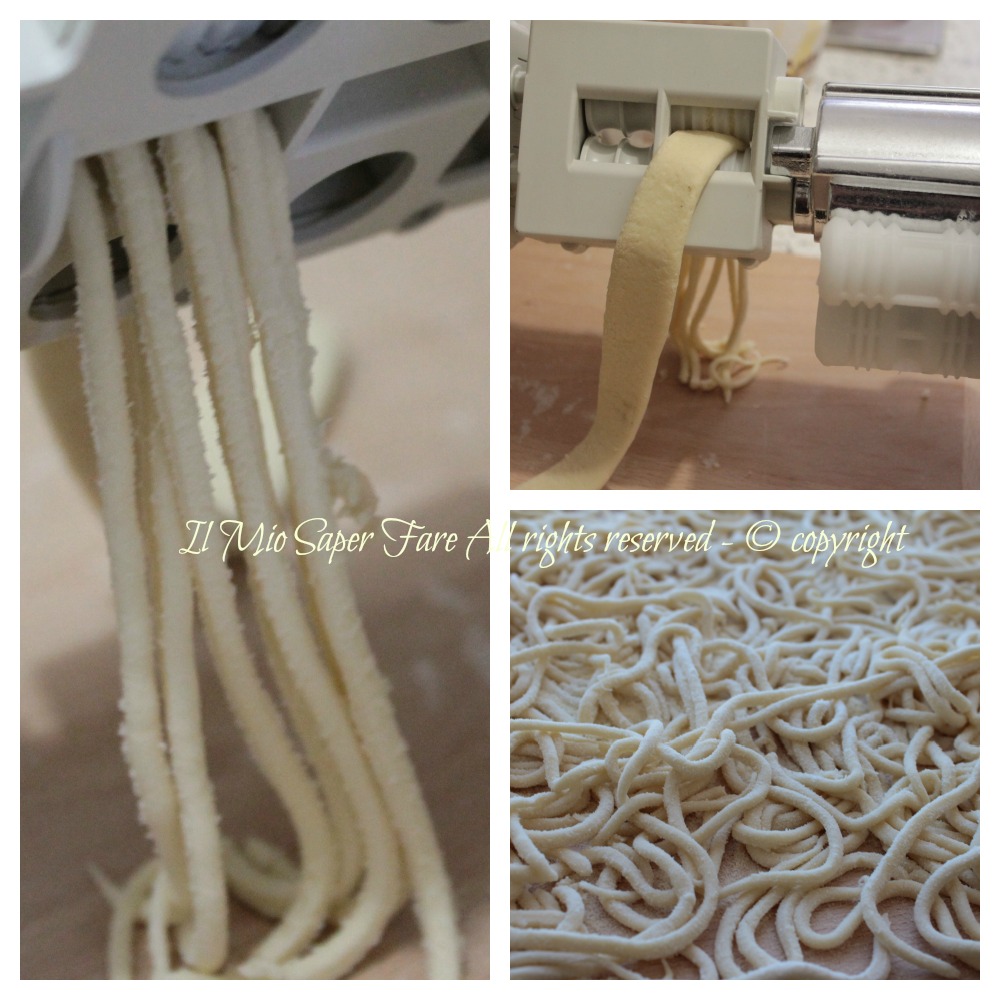 If you want to follow all Marisa's adviced to cook this great recipes, you just have to check his amazing blog, HERE!
Many thanks to Marisa Malomo!
Follow her blog and her brand new facebook page Il Mio Saper Fare di Marisa.
Buon appetito!