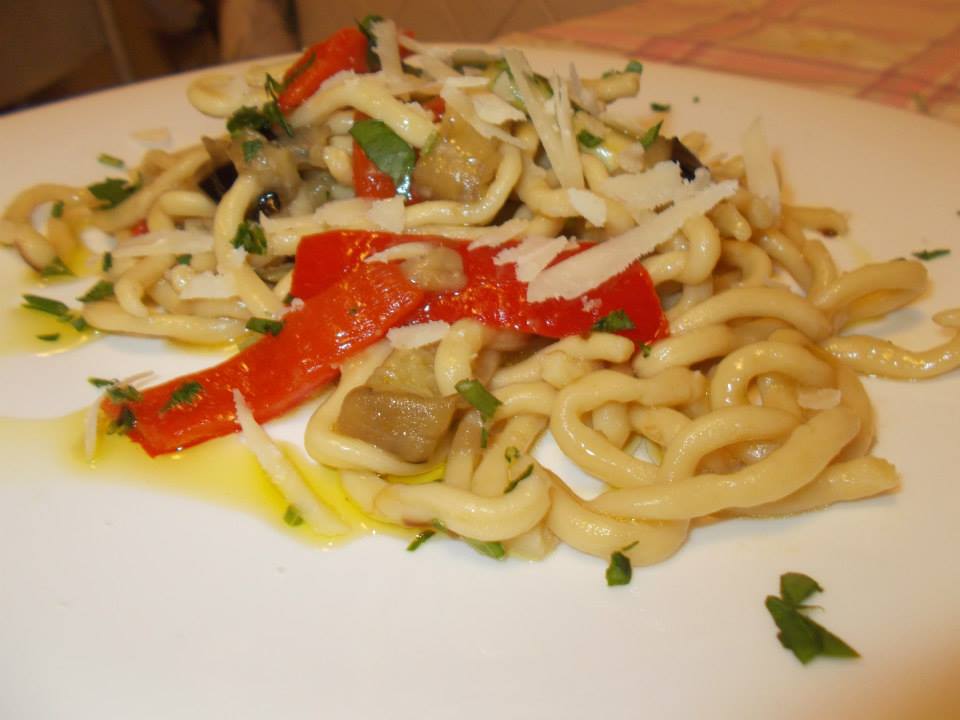 Ingredients:
400 gr of wheat flour
4 eggs
1 eggplant
2 zucchini
1 pepper
1/2 onion
Extra Virgin olive oil to taste
Salt and pepper to taste
Parsley to taste
Parmisan cheese to taste

Straight from I Primi di Ale!
"Create una fontana di farina sulla spianatoia e rompete le uova al centro.
Con la punta delle dita amalgamate le uova la farina.
Lavorate il composto energicamente,schiacciandolo e riavvolgendolo per 10 minuti fino ad ottenere un impasto liscio ed elastico.
Avvolgetelo nella pellicola trasparente e fatelo riposare per 30 minuti.
Passata mezz'ora tagliate dal panetto dei pezzi di pasta,schiacciateli e arrotolateli con le dita fino ad ottenere dei cordoncini lunghi quanto basta ,spessi 4 mm e larghi 3 cm.
Inserite il cordoncino di pasta nel rullo di destra dell'appendice della macchina
(http://mammamiakitchen.com/big-mama-pasta-machine/), accompagnandolo e ruotando la manovella".
You can find the entire recipe HERE!
Follow Ale on FACEBOOK!