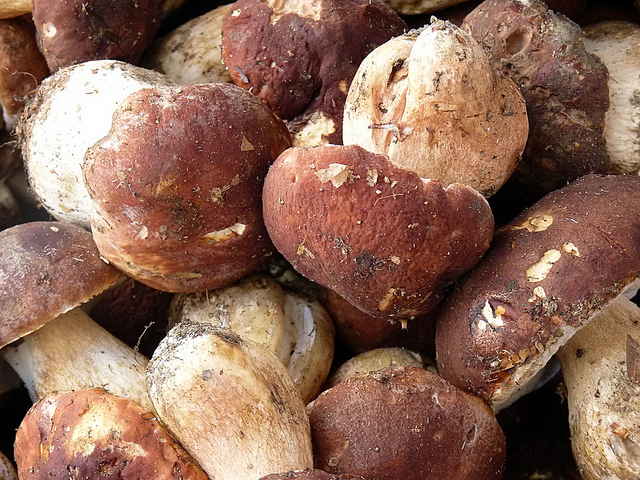 Ingredients:
400 gr. of sardinian gnocchetti
300 gr. of porcini mushrooms
300 gr of cherry tomatoes
100 gr. of aged sardinian pecorino cheese
1 shallot
2 tbsp of extra virgin olive oil
Salt to taste
Preparation:
Cut the shallots into thin rounds, clean and cut the mushrooms. Wash and quarter the cherry tomatoes. Pour extra virgin olive oil into a frying pan, heat and add the shallot and cherry tomatoes immediately. Season with salt and mix; simmer ingredients at medium-low heat. Add mushrooms and let them flavour for a couple of minutes. Add two tablespoons of the water used to boil the pasta and simmer at low heat.
Boil the gnocchetti in abundant salted water. Drain them al dente and sauté with the mushrooms and cherry tomatoes. Mix ingredients together, seasoning the pasta with condiments for about one minute at high heat.
Sprinkle grated pecorino cheese over the pasta and mix ingredients one last time before serving.
Simply delicious!