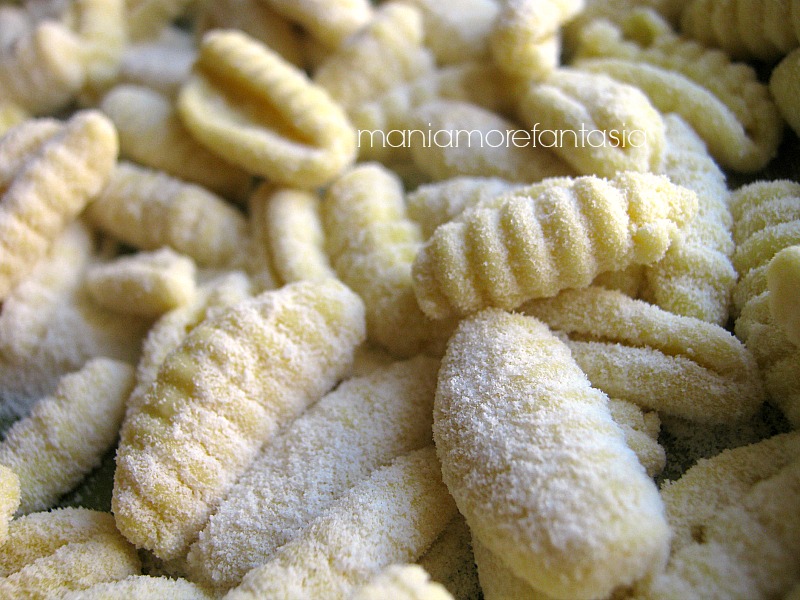 Ingredients:

300 gr. of durum wheat flour
150 ml of water
1 sachet of saffron
A pinch of salt
Flour to sprinkle to taste
Some sweet words from Mani Amore e Fantasia:
"These gnocchetti have been made in a very short time, i've never thought to see a mount of gnocchetti in a few minutes over my table, just turning the crank!
I've just tried a new pasta machine, BIG MAMA by MAMMAMIA Kitchen…essentially i had a nice play time!"
Take notes! Here's a fast, effective and funny method to obtain a mount of great gnocchetti!
Preparation:
As you see, it's a simple dough with durum wheat flour and water, decorated with a pinch of saffron.
Knead all these ingredients to obtain an elastic dough. Let it stand for about 30 minutes and then start with BIG MAMA.
Assemble BIG MAMA and fasten it to the pastryboard. Make a big stripe of pasta adding some flour to insert in the lefty roller as showed in this picture  (pic. 1 and 2). You will obtain two perfect drowstrings for your gnocchetti (pic. 3). Cover them in abundant flour.
Place each drowstring between the rollers (pic. 4) and run it through while turnning the crank.
Your sardinian gnocchetti will appear in a second on your table (pic. 5). I suggest you to sprinkle to avoid that they clumps together!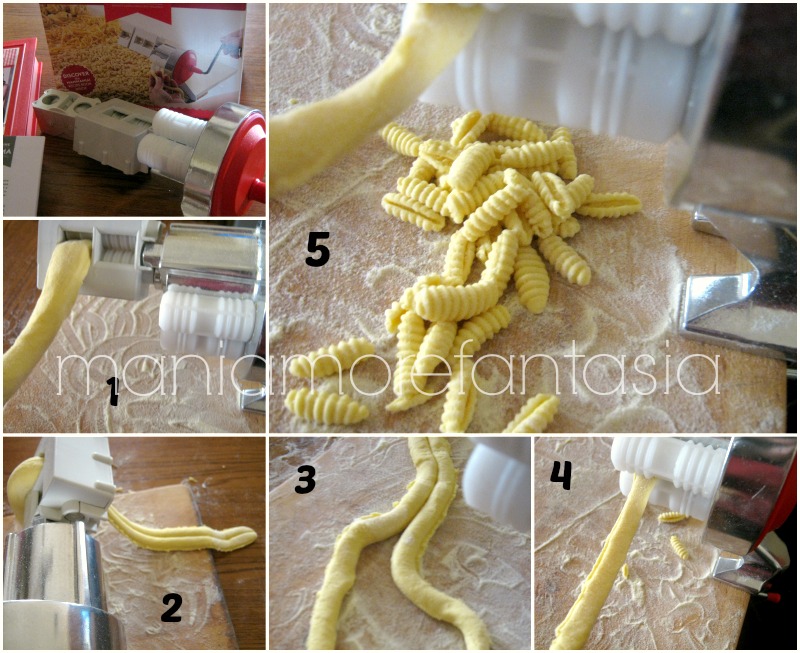 Boil your gnocchetti in abundant salted water and season as you prefer. I've already thought about a great fish sauce! Stay tuned