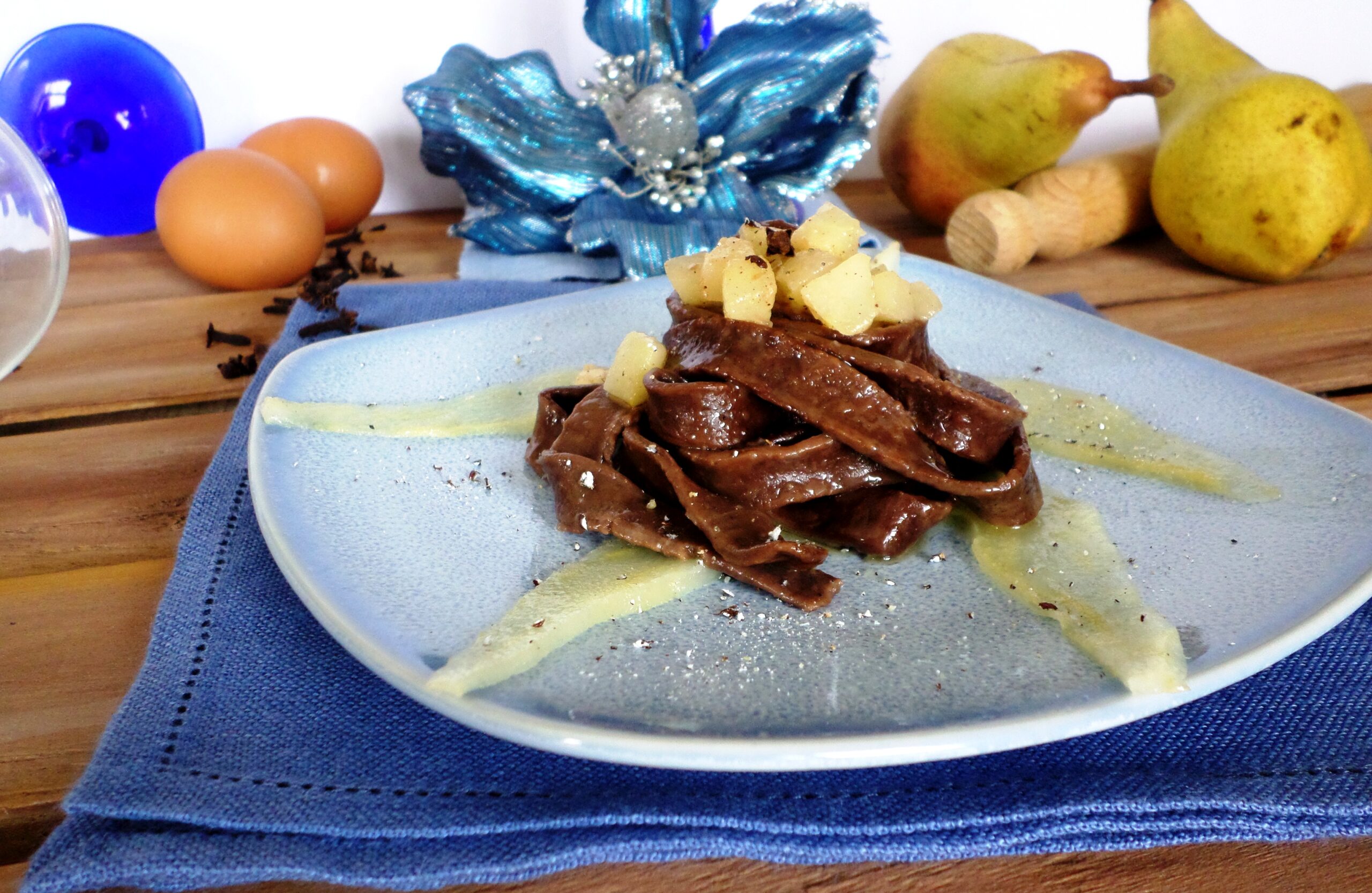 Ingredients:
(for 2)
100 gr of flour
1 egg
1 tbsp of bitter cocoa
1 pear
1 dab of butter (25 gr.)
A pinch of cinnamon
2/3 cloves
Preparation:
Make the dough for your tagliatelle kneading flour, cocoa and the egg. If the dough seems too hard, just add some water. Knead the dough untill soft and smooth. Cover with a linen and let set for about 30 minutes.
In the meanwhile, cut into cubes your pear and pan-fry with butter and some spices (cinnamon and cloves) until soft.
I made a mount of tagliatelle in a twinkle with my new Big Mama. Boil tagliatelle in abundant salted water with a few drops of olive oil. Then season with you pear sauce. Serve it hot!
Buon appetito!