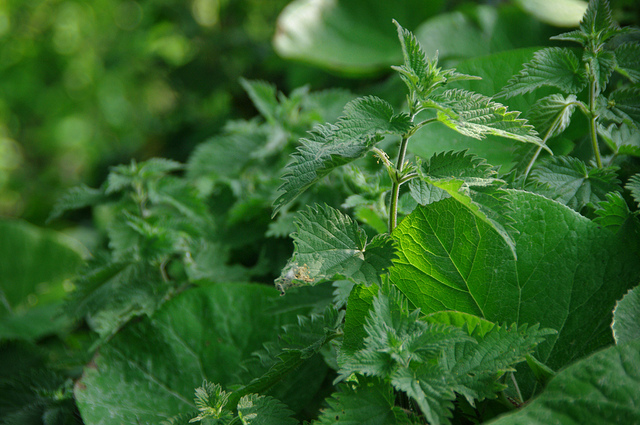 Ingredients:

400 gr. of nettle tagliatelle
250 gr. of butter
2/3 twigs of fresh thyme with buds
Grated parmesan cheese to taste
Salt to taste
Preparation:
It's spring time here in the MAMMAMIA Kitchen headquarter. And we feel like preparing some nettle tagliatelle!
Prepare the pasta dough with these quantities: 300 grams of superfine flour; 120 grams of boiled nettle leaves (weight corresponds to the leaves after they have been squeezed dry); 3 large eggs and two pinches of fine salt. Follow the directions written above to knead the dough. Once it has set, prepare your tagliatelle with BIG MAMA and start making your sauce.
Clean the thyme twigs with a moist paper towel. Set buds aside and crumble twigs.
Melt butter slowly in a casserole and pour the leaves into the butter. Sauté.
Boil tagliatelle in abundant salted water for 2-3 minutes. Drain them al dente and season with butter. Sprinkle grated parmesan cheese over them and garnish with thyme buds.
Quick and easy.
Bon appétit!