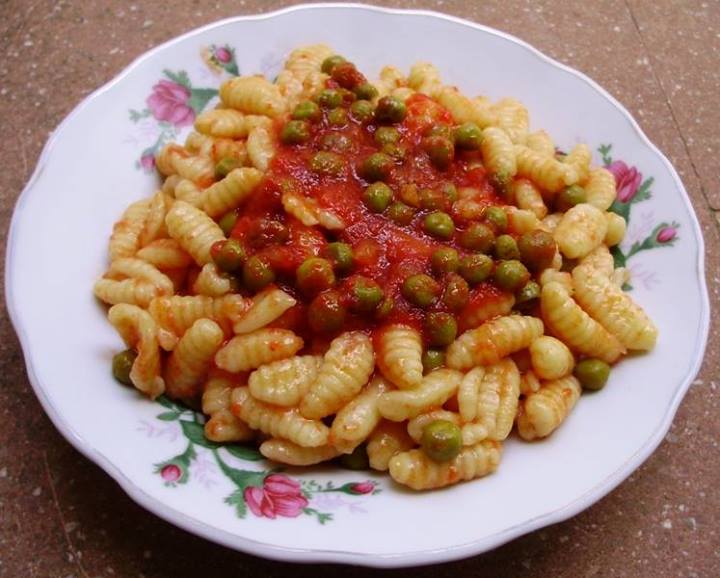 Ingredients:

Dough:
500 gr. durum wheat flour
Water to taste
Salsa:
500ml of tomato puree
Onion to taste
250gr. of frozen pea
Salt and chili pepper to taste
Extra virgin olive oil
Preparation:
Knead the flour with water to get a dough. Cut pieces of pasta from the block of dough, flatten and roll with your fingers until you have obtained strips of the length you prefer that are 4 mm thick and 3 cm wide.
Work the stripes with Big Mama using the right rollers to get striped cavatelli.
In the meanwhile, cut the onion in very thin pieces and brown it for a few minutes in a saucepan with a drizzle of oil. Add the frozen peas and salt it. Then pour the tomato puree and thicken it.
Add salt and chili pepper to your taste.
Boil cavatelli in abundant salted water. Drip the pasta just when it comes afloat and serve it with the tomatoes and peas sauce.
Buon appetito!