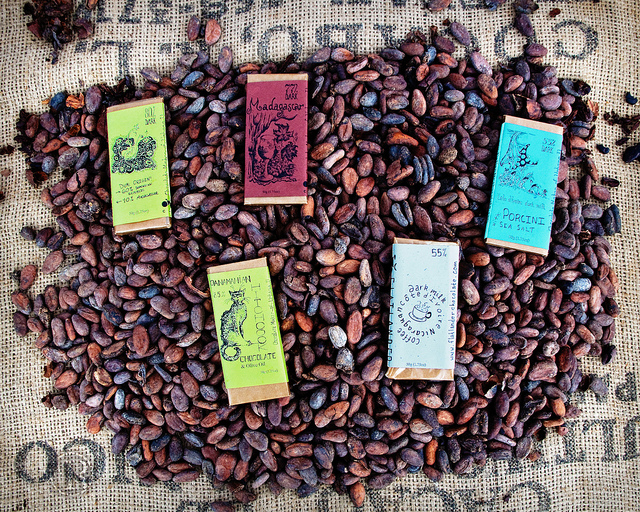 The food of the gods…
Inside a rather sour pulp there's the gold of the ancient pre-Columbian cultures: the cocoa beans.
According to an aztec legend, the plant was donated by the god Quetzalcoati to relieve humans from their strain. These beans were so precious that they were used as currency. This is why the first name of cocoa was Amygdalae pecuniariae, in other words "money almond", then replaced by Linneo in Theobroma, that is cocoa or "food of the gods".
The cocoa came to Europe in 1528, thanks to Hermàn Cortés. This amazing food obtained a great succes as a drink, adding sugar, anise, cinnamon and vanilla. Italy starts the production of chocolate in 1606, Florence and Venice firstly, and then important schools such as the one born in Turin.
The food of the gods is spreading everywhere, as well as its fantastic properties, thus becoming the food of all.
Cocoa has an antioxidant power among the highest in absolute terms, about 19 times more powerful than an apple, notoriously considered an excellent antioxidant. The qualities of the cocoa are different: it is indicated as energetic, exciting and slightly according to some studies could also considered antidepressant.
Have you ever thought of making pasta with a food … so divine?
It's easy and here at MAMMAMIA we've done a test for you …for us, honestly! ;-P
Here's a quick and easy step-by-step guide!
Ingredients:
300 gr. of whole wheat flour
2/3 spoons of cocoa powder, to taste
Water to taste
Preparation:
Form a mound of flour on your pastry board and make well in centre to pour cold water inside a little at a time, kneading the dough. Add cocoa with the help of a sifter and keep pouring water while working flour from the mound until well blended.
You will obtain a smooth and elastic dough.
Cover with a linen or cotton cloth and let set for about 30 minutes.
What can we do with this fantastic dough?
Stay tuned with It's all about food and you will find it out soon!